Why not support our community by giving whatever you can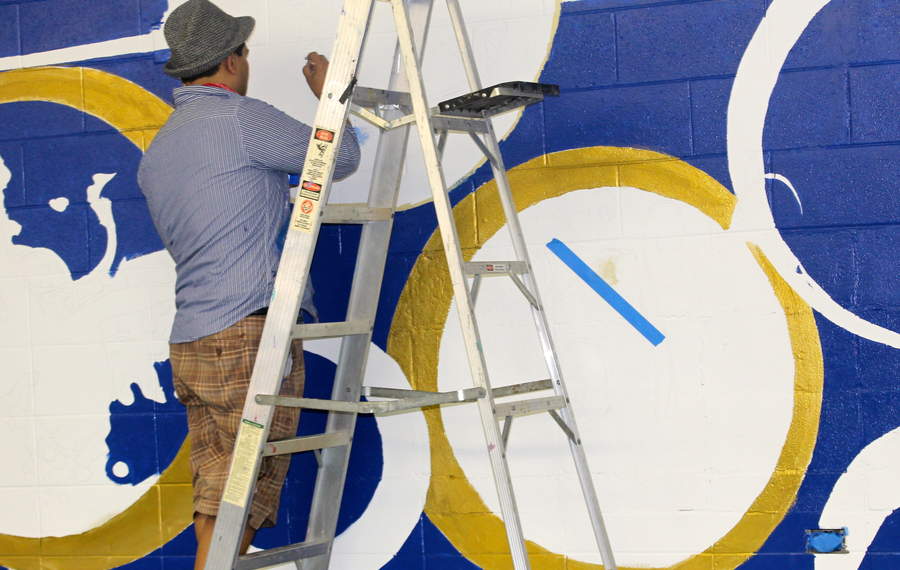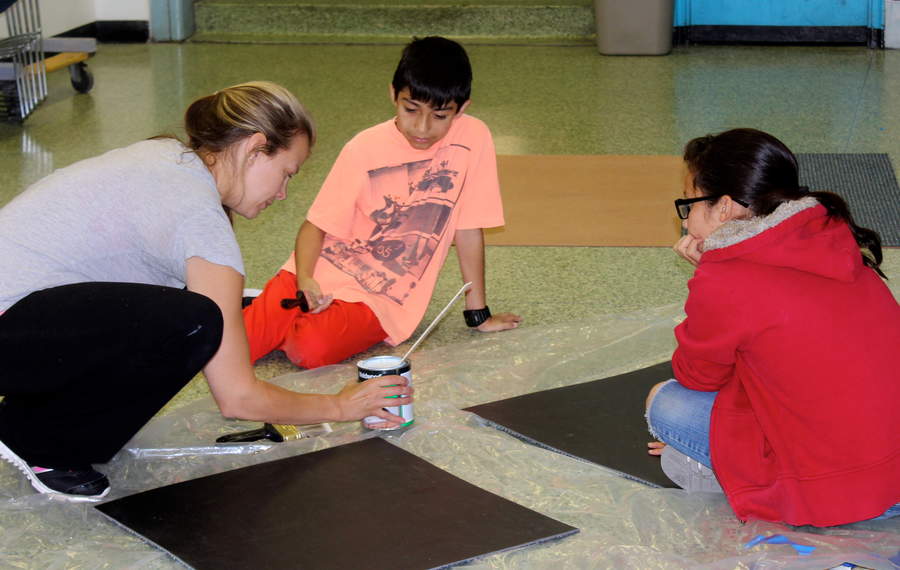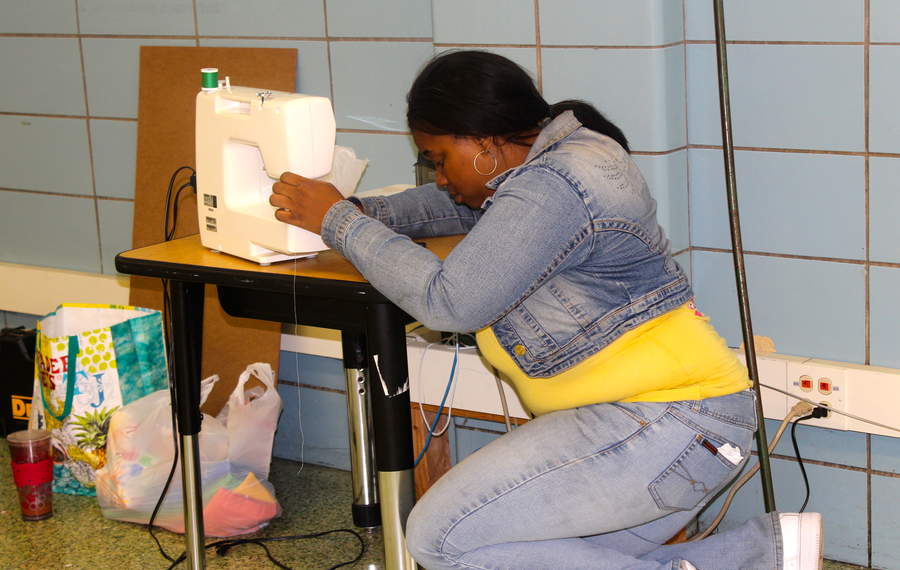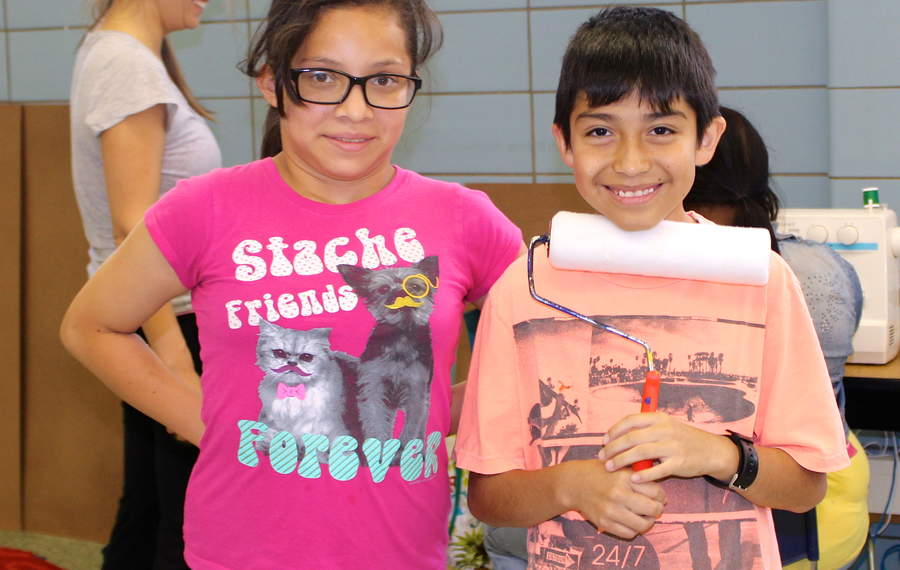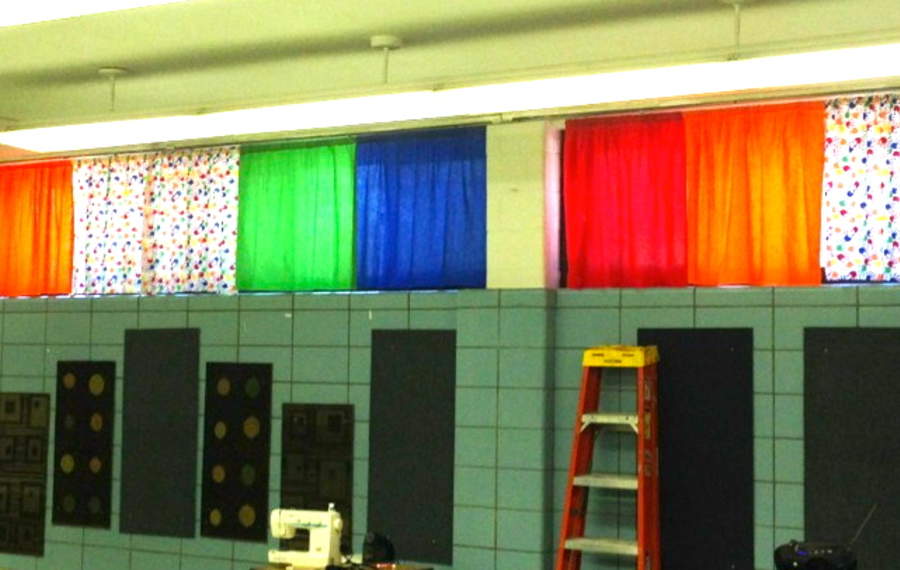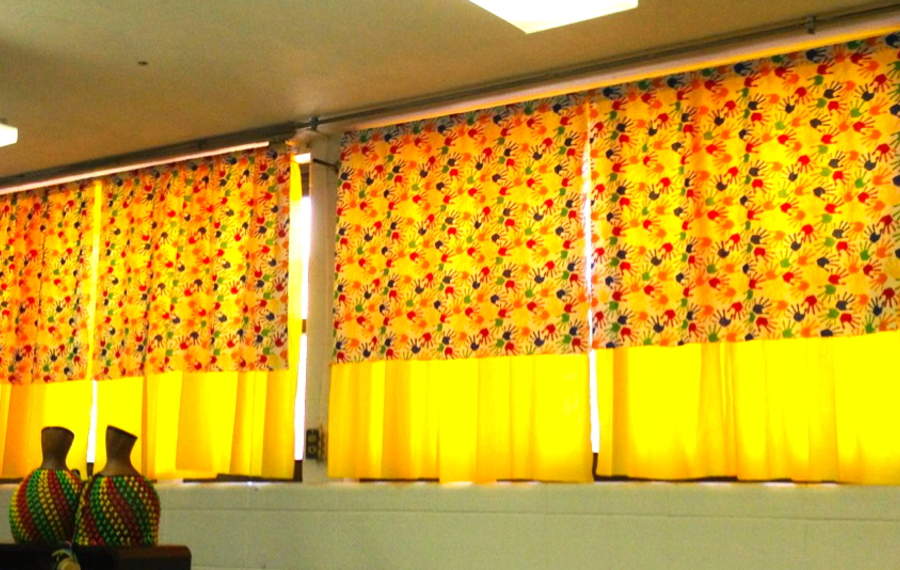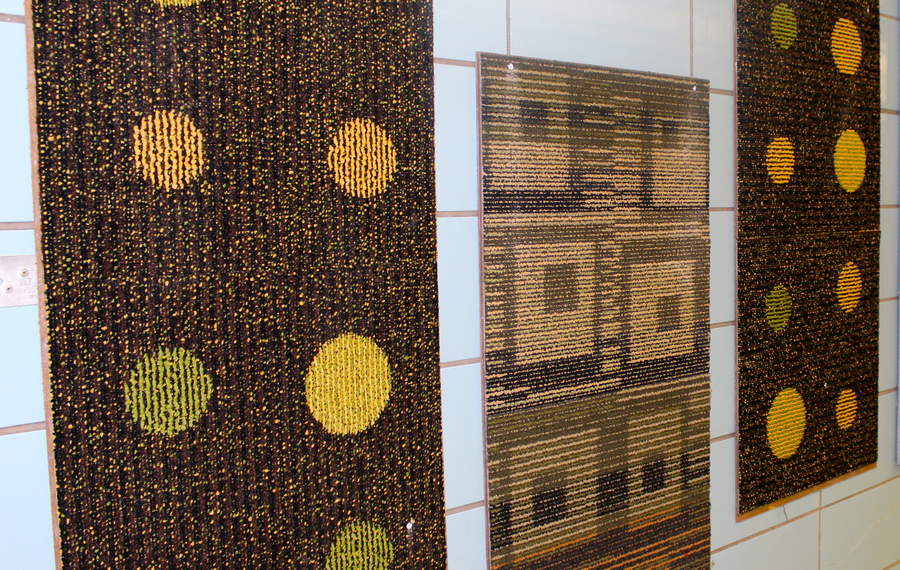 For four days in July, volunteers came out to help Reason to Give give Erie Elementary School's fine arts room a makeover. We hung accoustic panels made from carpet squares cemented onto hardboard to help with the room's accoustics. We handmade curtains for all the windows to block some of the light and minimize distractions from the outside playground. Finally, we painted a Fine Arts mural on the far wall to really bring the room to life.
Generous do-gooders from all over the city came to help with the project. A big thanks to local artist Joe Serrano who designed the mural and painted it alongside volunteers. This project would not have been possible without our title sponsor the Adler Psychology and Spirituality Student Organization, who donated their time and money to help out Erie Elementary.