Why not support Reason to Give by giving whatever you can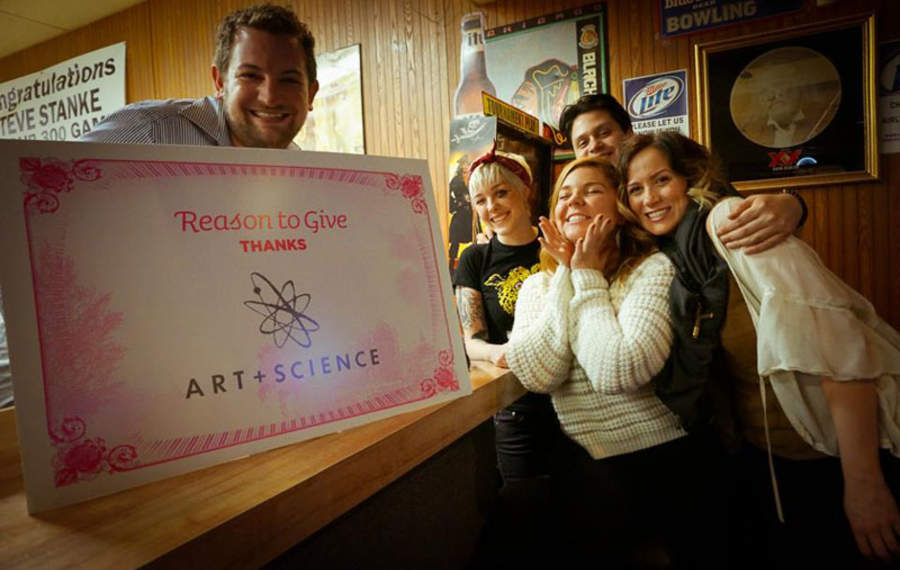 On February 9th, Reason to Give hosted our first ever Reason to Bowl at Timber Lanes. Over 60 people came out for the event, and everyone had a lot of fun. We exceeded our expectations and raised $14,000 to help us continue our good work in the Humboldt Park community.
Thanks to the generosity and enthusiasm of all our bowlers and sponsors, Reason to Bowl was a huge success, and we hope to do it again next year. It was a great night, with good food donated by Tweet and giveaways and free beer for everyone from Pabst Blue Ribbon, who sponsored the whole event.
We are thankful to all our corporate sponsors including: Our Title Sponsor, Alex Rudle and Northwestern Mutual, Heitman Financial, Tim Dugan and Water Street Healthcare Partners, Art+Science Salon, Table XI, Baum Realty Group, and Chad Alfan from State farm. And our individual sponsors: Michael and Stacy Steponate Greenberg, Stephen Burns and Katherine Neisser, Ashely and Jeff Quicksilver, and Shawn and Lewis Ingall.
We could not have done it without the help of all our sponsors, bowlers, and volunteers. Thank you for helping us kick off 2013 with so many possibilities.