Why not support Reason to Give Youth by giving whatever you can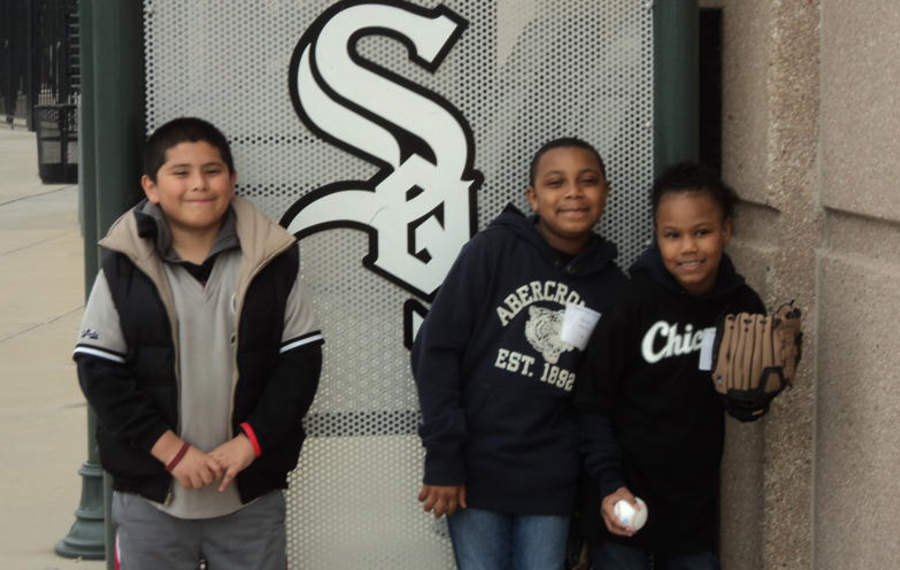 On Wednesday May 4th, 2011, Dawn was chosen as a winner of Chevy's Our Town, Our Heroes program, having received the most votes of all nominated finalists. Our Town, Our Heroes celebrates the local heroes who inspire and drive positive change in their communities. Dawn won a one-week loan of a Chevrolet Traverse and a full tank of gas; the trunk of the Chevy Traverse was filled with sporting goods for Reason to Give kids.
As part of their prize package, Dawn and her nominator, Shannon Downey, also won passes to the Chevy Youth Baseball Clinic at U.S. Cellular Field put on by the Chicago White Sox. Four Reason to Give families were given the passes. They attended the Chicago White Sox Youth Baseball Clinic May 28th. The kids got to play on the White Sox field, catch passes against the ivy wall, and run the bases like the pros!
None of this would have been possible without the your support voting for Dawn. Thanks to everyone that voted for Dawn!